OXYGEN BAR BY SUMMIT OXYGEN Summit County CO
Hire an oxygen bar for your event or come to our bar in Frisco, CO. Summit Oxygen, Inc. offers recreational oxygen bar services to bring you the best in oxygen therapy.
I want an Oxygen Bar quote
Oxygen party bar
Recreational oxygen has shown itself to be a popular party choice. Here, you can find out why event planners and corporate businesses are turning to our complete oxygen party bar solutions.
Learn More
On-site Oxygen Bar
Feeling dizzy and tired during your trip to the mountains? Summit Oxygen Inc. offers refreshing recreational oxygen therapy. It is the most effective way to calm your mind and heal your body.
Learn More
Gallery Summit Oxygen Inc
In this section, you can take a look at the photo collection of our extraordinary entertainment and a perfect addition to any event - a flavored oxygen bar.
Learn More
>
People have known about the therapeutic properties of oxygen for a long time now, but only in the last few decades oxygen therapy established itself as an extremely popular way of promoting, restoring or maintaining good health. Indeed, it is no longer a problem to find an oxygen bar(also known as an O2 bar) or medical oxygen supplier location across the U.S and relax in a comfortable atmosphere while your body receives the boost of oxygen.  
First oxygen bars appeared at the end of the 20th century and rapidly became a mainstream in the wellness and alternative health industry. In addition to its therapeutic features, the oxygen therapy in an O2 bar provides excellent recreational opportunities. As a rule, an oxygen bar can offer individually flavored scents to enhance your health experience. Due to that fact, it is a great and unique location for group meetings or parties of all kinds.
Considered an alternative medicine, oxygen therapy helps people solve many health problems naturally. By using oxygen bar services regularly you can strengthen your cardiovascular system, increase your brain activity, reduce muscle fatigue, and prevent oxygen deprivation. Keep in mind that some individuals with respiratory diseases etc. should consult with a respiratory therapist before inhaling the high-concentrate oxygen. With Summit Oxygen founder being a registered respiratory therapist, you can consult with him about health benefits of services!
We Use Only Professional Oxygen Bar Equipment
The oxygen bar equipment slightly differs from its medical-purpose sibling but has a common set of principles. Oxygen concentrators filter the nitrogen from the air that we breathe and deliver concentrated oxygen into diffusers(bottle-like chambers with water and aroma oils or food-grade particles inside). Diffusers fill up the oxygen with a certain scent and humidify it to prevent nasal dryness. Then a machine pushes flavored oxygen through plastic tubes connected with nasal cannulas to a consumer.
Our oxygen bar equipment doesn't use the oxygen under pressure as medical machines do; so it can be enjoyed by people of all ages. We use only the best equipment manufactured by the leading companies in the market to ensure the ultimate customer service and health care for our clients.
If you are looking for surprising ways to take your event to the next level, Summit Oxygen, Inc. offers oxygen bar catering services throughout the Summit County, CO; Breckenridge, CO; Keystone, CO; Copper Mountain, CO; Dillon, CO areas. We will deliver the most popular flavors straight to your location with all the necessary equipment and a super-friendly oxygen bartender. No additional equipment is required! Another event option we can offer is our on-site oxygen bar located in downtown Frisco, CO. Take your family and friends or come alone to enjoy our attentive service and relaxing ambiance.
Breathe Better With The Best Oxygen Bar Machine Supplier In Colorado
As a leading oxygen bar equipment supplier in Colorado, Summit Oxygen, Inc. is proud to deliver the latest concept in entertainment and alternative health industries to the High Rockies region. We cater all types of events including Conferences, Graduations, Wedding Receptions, Family get-togethers, and more!
Our professionalism and long-term experience of employees have allowed establishing one-of-a-kind oxygen and respiratory services that are designed with you and your health in mind. If you wish to book our catering services or would like more information, do not hesitate to contact your local oxygen bar machine supplier at Summit Oxygen, Inc.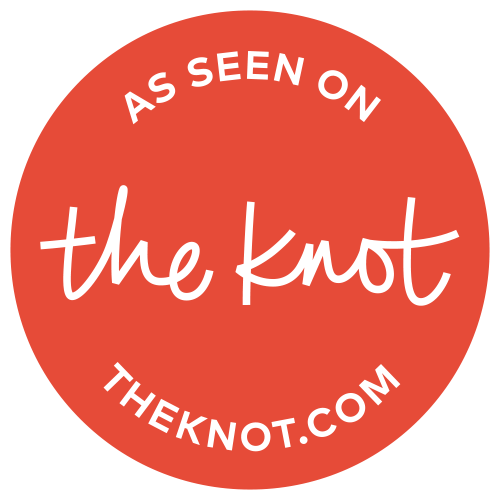 Evelyn E.
My husband forgot part of his CPAP machine in Denver where we had spent the weekend. We still had five nights in the mountains before we would head back to Denver. We called, and Seth met us at the office that evening and fixed us up with a used part. Great job!
Amber R.
Had tests done and they sent the results the next day. Was called by them before the doctor about an oxygen prescription. They came and delivered equipment 1 hour after order was placed. Friendly and explained everything. Even cleared up some confusion from doctors office. Good people.
Ed F.
Ask for Jeff when need to supplement oxygen due to health reasons or if the elevation is getting you down... Fast and reliable service in summit county!
Molly G.
We used Summit Oxygen to rent an oxygen bar for our wedding up at Copper Mountain. We asked them to set up during dinner and it was SUCH a huge hit that we couldn't get our guests to sit back down for the next course! We got to pick different scents and our oxygen-tender (shamefully we can't remember her name!) was so lovely and helpful. They even include an oxygen and pulse monitor so you can see how you're doing! It was a fun and perfect addition to our night of memories, and they were smooth and helpful along the way.
Dennis M.
Small company and personalized service. I tried other cpap providers in this area, but found Summit O2 to be the best. This includes the best informed about what they are selling and why. They deal with very good quality equipment, especially important as we are located at 9,000 feet. They provided free loaner to me when the airlines damaged my cpap, and they contacted the manufacturer and quickly resolved the transfer of a new unit to me.
Shannon M.
My husband's 80+ parents came out from MA to visit and their doctor at home wouldn't give them an rx for O2. Summit O2 came out and set his parents up with a condenser. When it turned out dad needed more O2 we rented a second condenser and were able to apply the cost of the first rental towards the purchase of the condenser. Jeff came out on Labor Day to set everything up. Buying the condenser was a great deal and definitely improved my in-laws' stay. I'm glad we have one permanently for future guests too.